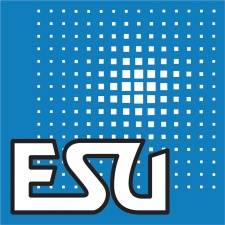 Electronic Solutions Ulm (known as ESU) is a German manufacturer of electronic accessories for model trains, especially known for their locomotive decoders and ECoS family of digital controllers.
Their products include the LokPilot and LokSound series of decoders. ESU was one of the first manufacturers to produce decoders capable of sound - a feature that has become very popular with model railroaders.
Latest v5 generation of decoders such as the LokPilot and LokSound are multiprotocol in that they support the Motorola format as well as Digital Command Control (DCC) and also Märklin MFX system.
Digital control - Devices and modules
You´d finally like to drive several locomotives in one circuit and select their functions individually? Get more information about our digital ECoS command station and the appropriate accessories!
LokSound - The reference
You intend to provide our locos with sound? That is why the LokSound decoder is the right choice. Since 1999 Loksound stands for true sound in combination with the latest decoder technic. You shouldn´t be settled for less.
LokPilot - The jewel among decoders
You are looking for a high-quality digital decoder for your loco? Then the LokPilot decoder is your perfect choice: We offer decoders for all gauges und protocols.
SignalPilot - Do as you please
Today we would like to present to you a brand new multi-protocol accessory decoder designed for controlling signals.
SwitchPilot - Do as you please
The SwitchPilot is designed for activating turnouts, signals, magnetic un-couplers, light bulbs and other stationary loads on your model train layout. No matter what you like to do, ESU offers you the appropriate module.
LokProgrammer - The universal programming tool
The LokProgrammer is the perfect tool for programming your ESU decoders. It´s really simple: you can change every decoder setting via mouse click. Of course you are also able to transfer sounds or updates onto your decoder.
Decoder tester
You want to test your decoder before you install it into a loco? Well, the decoder tester is the ideal choice: It´s so easy to handle and knows all kind of interfaces.
LED interior lighting sets for passenger cars
You want to equip your wagons with modern, energy-saving LED interior lighting sets? Click here to find out more.