Welcome to our Z Gauge Page!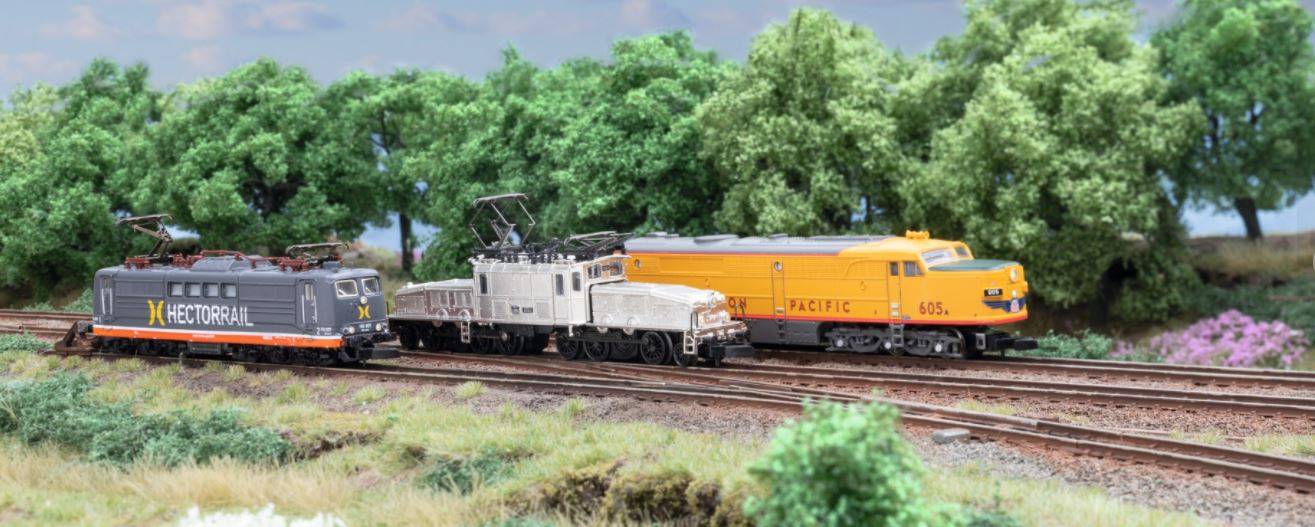 Z scale is one of the smallest commercially available model railway scales (1:220), with a track gauge of 6.5 mm / 0.256 in. Introduced by Märklin in 1972, Z scale trains operate on 0–10 volts DC and offer the same operating characteristics as all other two-rail, direct-current, analog model railways.
The diminutive size of Z scale makes it possible to fit more scale space into the same physical layout as would be used by larger-scale models. Z scale can also be beneficial when there is a need to build very compact train layouts. Several transportation museums, for instance, have used Z scale to present real world railway scenes. Z scale allows longer trains and broader, more realistic curves than is practical in larger scales.
Finished NOCH Z Layouts for Sale
Featured Marklin Z Trains
EMTZ - Our Exclusive Line of Built-Up Z Structures
EMTZ built-up structures are custom designed and handmade in Spain out of architectural grade stock. Detail is absolutely superb!