Everything You Ever Wanted To Know
or
Frequently Asked Questions
First prove you are not a robot >>>>>

Thank you for trying to prove you are not a robot! OK, that was a fake "I am not a robot" test, but our store Euro
Model Trains is very real. We got started back in 2006 and never looked back.
Our first location was a flea market in Englishtown, New Jersey. Our booth was surrounded on one side by Chinese guy (professionally trained Sichuan chef) selling chicken on a stick for $3, on the other side by someone selling 10 socks for a dollar, and, finally, by a lady running no thrills sexy lingerie store, whose clientele were mostly strippers. Lady constantly complained about how terrible business is and she was always incredulous about what on Earth was I doing there with my "crazy expensive" trains. One day a customer from Delaware drove up and purchased all the Swiss made HAG locomotives in my stock (around $7k); after that she left me alone.
That unorthodox location had never phased any of my newly found customers and I am happy to do business with many of them to this day.
I operate a showroom in Union Beach, New Jersey Showroom is open on most weekends 10 - 3 pm , though I've been known to occasionally receive visitors midweek around noon - 1pm. Place is small but well stocked, and I can only provide good service one on one; that and COVID necessitates that I see customers by appointment only.
Model trains, planes and automobiles. Mostly trains. Come to think of it, virtually no planes.
I offer top European brands such as Marklin, Roco, Trix, Fleischmann, Piko, Faller, Bush, Noch, ESU, Viessmann and others. I specialize in importing NOCH pre formed layouts from Germany. We also sell finished NOCH layouts - turn key, the works.
Do you sell new or used? Any warranty?
I only offer brand new, factory fresh merchandise covered by full manufacturer's warranty.
The word about Availability.
Every day we sync up website with manufacturers*** and distributors to determine actual item availability. We also stock a fair amount of product. On product information page you will see Availability just above the price - that is your guide to how soon you can expect to receive this item.
"In Stock" means my stock. "Available" for Marklin/TRIX/LGB/Schuco means you can expect an item in about a week, tops. For Piko, Fleischmann and Roco please allow couple of weeks. For Faller I submit orders with the factory once a month, usually.
*** Marklin, PIKO, Roco, TRIX, Fleischmann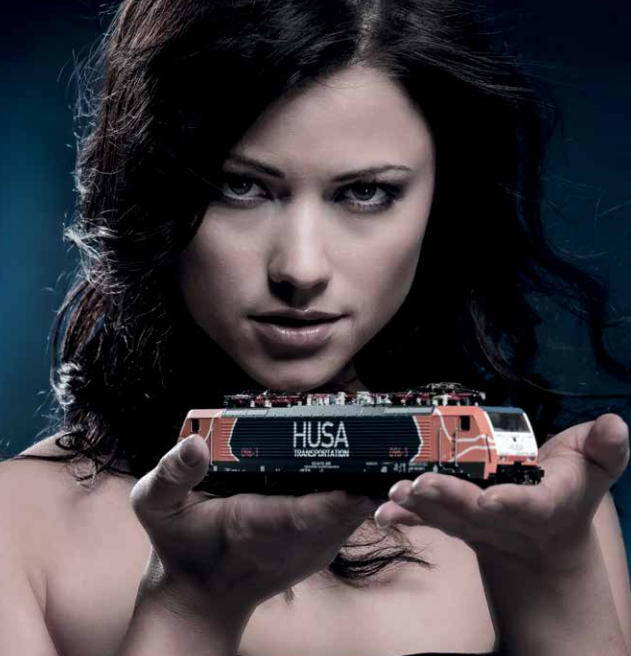 Is my credit card charged right away?
No. At the time of online order only an authorization is taken. That authorization expires after 30 days, or it can be voided by request if the prospect of receiving an order quickly is not very good. Bottom line - your credit is charged only when item(s) ship and it is charged only for the shipping items.
What is reservation and a pre-order? Why should I reserve when I can simply wait for the model to be released?
Every year mid-January, and occasionally throughout the year manufacturers announce new models.
Production runs of these models gets shorter and shorter each year and often models sell out before they are even produced. So reserving a desirable model is imperative to make sure you will secure delivery.
I don't see my old orders on the new website!
Migrating old orders onto the new website has proven rather messy. I am tracking and filling old orders as items arrive, so not to worry. I'll be happy to share a list of your open orders by request.